but this just may be the cutest retro beach outfit I've seen in a while.
Makes me think of my trendy Grandma Helen back in the 40s.
Isabel Lucas.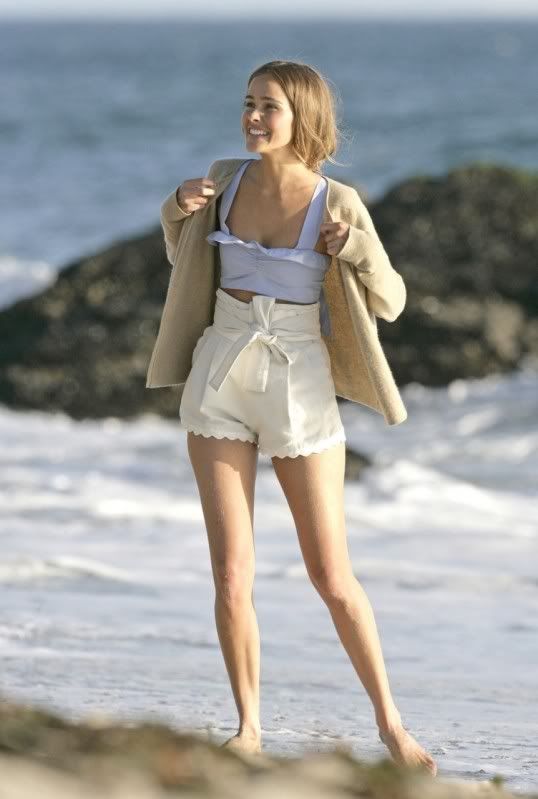 Grandma Helen...one of my very best friends.
I am absolutely in love with this photo. Whoever took it captured with paradoxical wit the enormity of the tree under my teeny little grandma.
What a big, mighty soul she is though...
look at those superb saddle shoes.
goofball.