So it is now officially almost 2:30 a.m., I have a paper to finish, I have yet to blog about either my fall break in Barcelona or my fam being here, AND Jenny's coming tomorrow!! So much to do, so little blog motivation. Ahh well, the next couple of days should slow down somewhat.

In the meantime, here's three entertainment updates on my favorite film course viewings and my latest soundtrack-of-life addition...
I'm now off to sleep-write in French.


Enjoy.

#1: Nina Ricci

L'Air du Temps

parfum commercial ca. 1995 based on Flemish painter Jerome Bosch's "Triptyque du Jardin des Delices." I'm in love with surrealism lately, hence the reason I planned what became a facebook coveted excursion to the Salvadore Dali museum in Montmartre tomorrow afternoon. (I gloat.) ;]

#1a.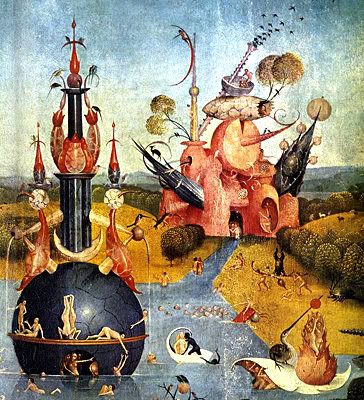 #1b.


#2: An adorable excerpt with Jean-Paul Belmondo and American actress Jean Seberg from a Jean-Luc Godard 60s film we watched called

À Bout de Souffle: Breathless...

her bad French accent made all of us feel better ;]



#3: My new favorite band, The Helio Sequence. I was watching

Inside the Actor's Studio

with Steven Spielberg, and instead of finding the meaning to the term he kept using, I found this song. I hate to admit every part of that sentence for fear of its nerddom, but it's the truth.

"Cut the Camera"