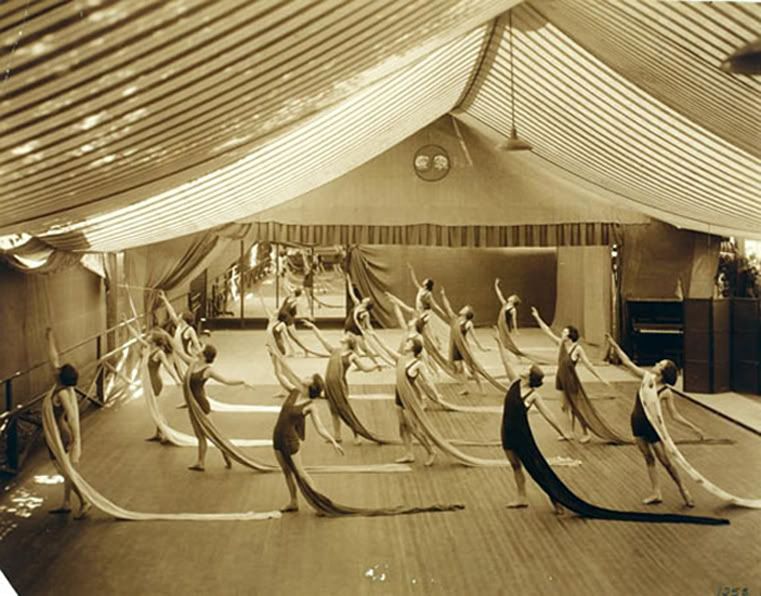 C.o.
A Secret Forest: The Birth of Modern Dance
I came across the blog linked above shortly after I'd finished Barry Paris's biography of 1920s film savant Louise Brooks, and though I didn't learn any new details about the Denishawn Company for Modern Dance that she joined at a meager 15, I did love that it has a complete collection of photography from that period of her life.
Doris Humphrey (standing) and directly to the right is Louise.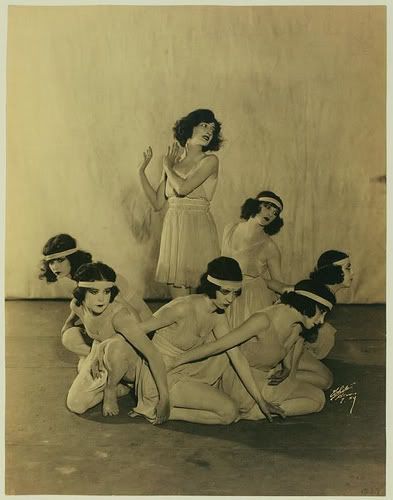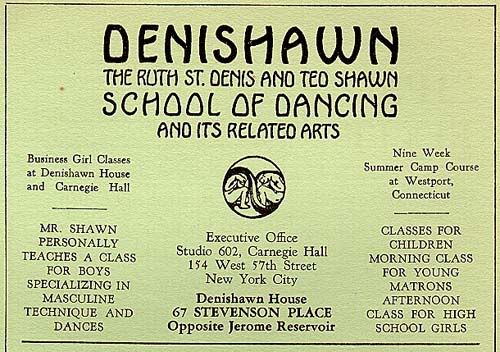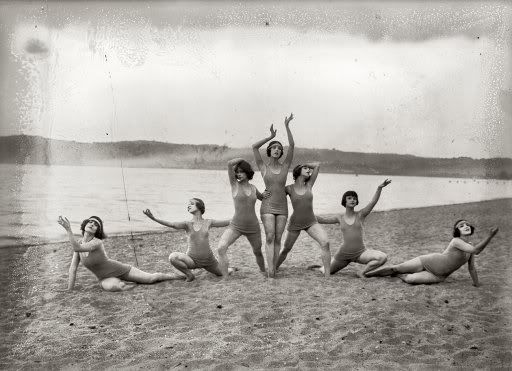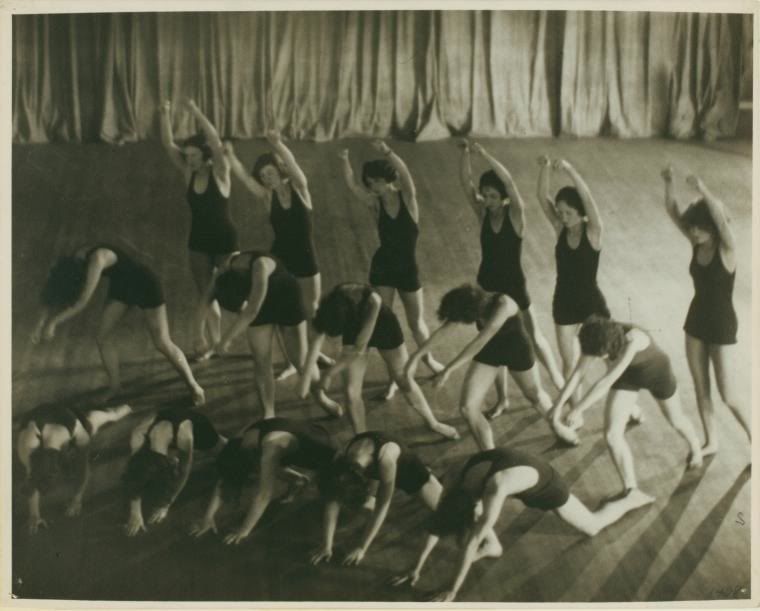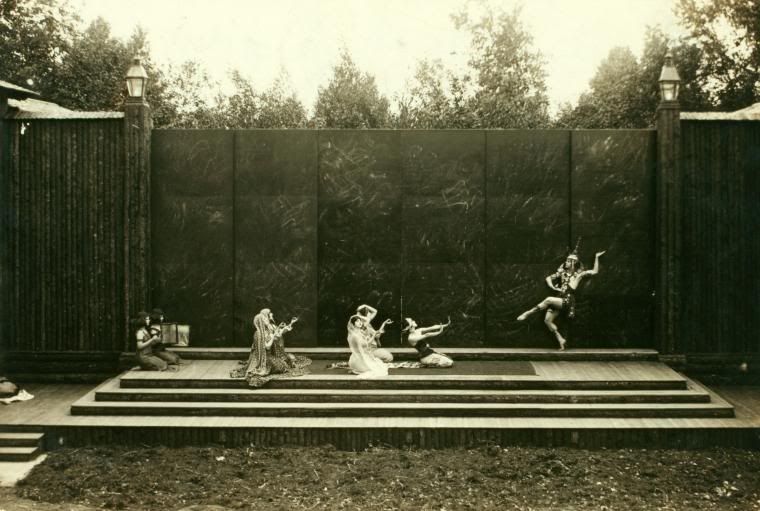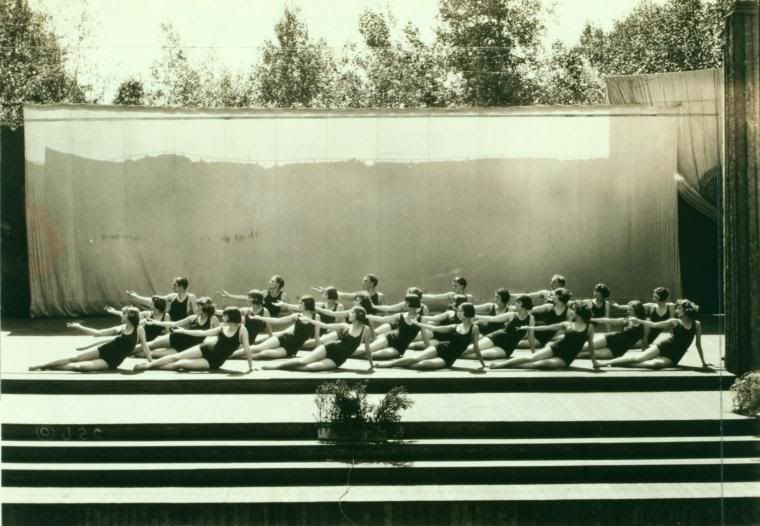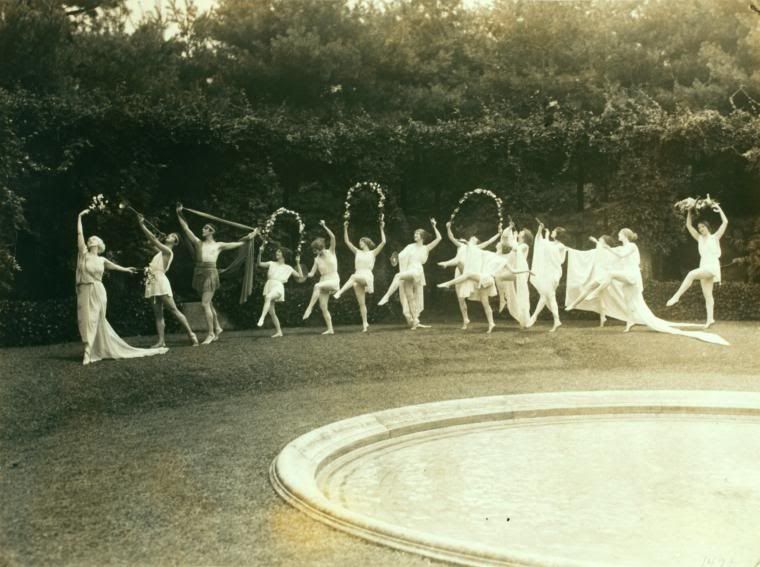 It's been a few months since I finished Paris's bio, and from time to time I still think about how much I relate to Louise when it comes to our passion for modern dance. Starting when I was only 9, I danced for 10 years at a studio that concentrated heavily on modern and even took a course on Isadora Duncan's techniques through intensive core work, contraction, and continuous movement. Denishawn, started by Louise's mentors Ruth St. Denis and Ted Shawn, esteemed many of the same techniques as Duncan and may have even pioneered them on the public stage more successfully than she. The company heralded beautiful, fluid movement unlike any other.
The "motivational science of movement," as explained by Barry Paris in his biography, was a theory belonging to French philosopher Francois Delsarte (1811-1871) and one that Ted Shawn closely emulated in his choreographing practices. According to Paris, Delsarte "correlated every human movement to an emotional state. His tenet was that movement expresses emotion much more viscerally and directly than speech; that, in fact,
it is emotion which produces body movement in the first place.
"
'Degrees' from top to bottom:
It is absolute
It is enchanting
It is evident
It is certain
It is
It is probable
It is doubtful
It is improbable
It is not
It is impossible
It is evil (or rejected)
Like Louise, I identified with the art form and fell in love with it but had a hard time wholly understanding it. Louise had a strained relationship with Shawn and St. Denis and felt that she continually fell short of their expectations. She resorted to performing in a chorus line with Ziegfeld's Follies for better pay but was never creatively fulfilled in her dancing ever again. I, too, felt that I often fell short of my choreographers' expectations and decided before I'd graduated high school that I would never be good enough to try to make it in the dancing world.
That doesn't mean, however, that it isn't still one of my most beloved passions. And I miss it.
At the end of her life, Louise said that she considered dancing her greatest love, more so than either acting or writing (both of which brought her greater fame and success). I'll be honest, professional film acting and/or creative writing are two of my other biggest dreams, but now that I'm at a crossroads where deciding on one passion and pursuing it is an absolute necessity, I'm confused by a woman who admitted that her greatest fulfillment came from dance, a professional ambition that ended when she was just 17.
My point in bringing this up is not that I'm convinced I've missed some sort of calling in a professional dance career; it's more that I don't want to miss any kind of future opportunities God has for me by chasing a dream that could very well end up being less fulfilling than I'd imagined.
That being said, I do sometimes forget about the amount of time and energy that I poured into modern dance--an extremely complex (both emotionally and physically) form of movement for such a young girl--and I'm sure I never fully grasped its precepts, especially those borrowed from Delsarte. I think I'm finally to the age where I can appreciate the native culture, tradition, and emotional zeal that modern dance represents, but instead of pick it up again, I've ironically put all of my current dancing energy into its antithesis: classical ballet. I'm in a production of Phantom of the Opera at Starlight Theater and have worked
very
hard for the last three months to perfect only a few simple moves on pointe. It's been a wonderful accomplishment proving to myself that I can actually perform such a difficult style, but like Louise's experience with the Follies, I feel that my true devotion belongs to a much different kind of dance.
I miss the freedom, the bare feet, the
flexed
feet, the heaviness, the stark contrasts in dynamic (ups and downs, ins and outs), the close connection to easy respiration, the core concentration and the trust I come to have in my core to control all movement.
I miss letting down my hair from a strict bun and rushing into a free dance only to fall to the floor with arms outstretched.
I miss the friction, the turmoil, the risk...
the bare honesty that ensues.
Louise knew all of this and lived her life as a metaphor in similar form.
I think that's why she considered herself foremost a dancer, and I think it's why I do too--not because it's what I do best, but because it's when I feel the most.