So Alex and I went to our very first movie
alone
together a couple weeks ago...
THE BEST movie I have seen in a very long time, no lies.
I felt like a teen again sitting in the couples seats in the very last row with our huge bag of
popcorn, legs resting illegally on the chairs in front of us. I think we laughed harder than anyone
else in the theater. Our top three favorite additions (without spoiling too much content):
1. Buzz's "malfunction."
2. Michael Keaton's rendition of Ken.
3. Mr. Potato Head and the tortilla...my personal favorite.
I mean, these Disney/Pixar people are nuts, and I wish I could spent just five minutes at their
studio, probably just to find Pez dispensers in the bathrooms and a top executive's office T.P.'d.
In any event, I'm serious...this movie is AMAZING.
All this toy talk has brought me back to my own love for vinyl novelties. My first loves were baby
dolls at the wee age of 3 (for some reason I
insisted
on naming all of them Tina...) and then of
course there was the American Girl obsession, which I still think was a serious financial
investment since the two I own are now discontinued and most likely worth a pretty penny.
But there's one line of designer pretties that boasts some serious fashion forwardness, and I
must admit, if I had the cash I'd be dropping big.
Blythe Dolls.
Each are 100% unique right down to the Crayola colors of their huge, adorable eyes.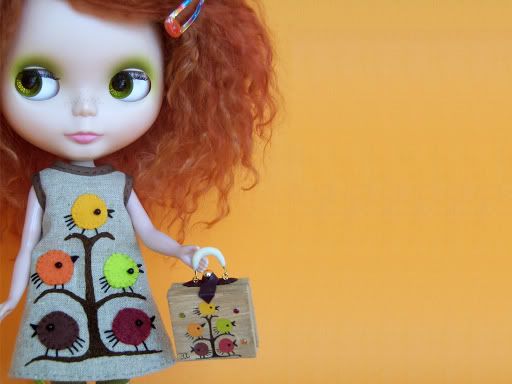 As you can tell, the
'little'
in a girl never really goes away.
;]