So ugh. It's been a week, and I haven't blogged. But really quick before I turn on

Gosford Park

and pass out [we watched Jean Renoir's original 1939 version called

La Règle du Jeu

(

Rule of the Game

) in one of my film classes so I'm excited to finally have reason to watch the somewhat re-make], I intend on blogging a little about my appreciation for lovely Paris as of late. Most of my recent blogging has been travel, so it's about time I describe a little more of my every day life.

However, tomorrow's blog will be dedicated to my weekend visiting Jenny in Leuven, Belgium...I can't wait, the whole experience was priceless.

But first, I have two anecdotes from last Wednesday and Thursday that I'd love to share. I got pretty depressed thinking about all the places I have yet to see in Paris, so I got out Ash's "Paris by Foot" cards and chose an area called La Butte aux Cailles. I change trains at that metro stop on my way to school and would

never

have thought about stopping in that area to explore. But apparently it's one of the more historical areas of Paris and certainly looked the part. Low, village-like buildings, adorable little shops, and kinder people on the whole. I held genial conversation with an elderly man at his natural French honey shop and a fun conversation about the humorous size/strength difference between Nicolas Sarkozy and Michelle Obama when I stopped by a nearby brick-oven pizza place...that's right, my French has improved enough to talk about the conservation of honey

and

poke fun at our shrimpy versus wo-MAN world leaders. I'm so proud.

Even better, the whole area was peppered with some of

the

coolest graffitti I've seen yet in Paris, mostly by a local lady artist named Miss.Tic. Such a wonderful little hour and a half outing in my semi-permanent hometown, and I only have Ash to thank ;] Hopefully when my parents, sister, and bro-in law come next weekend (eeeeeep!!!!) we'll have some time to refer to some of the other cards and their suggestions.

Historical Chambers Building.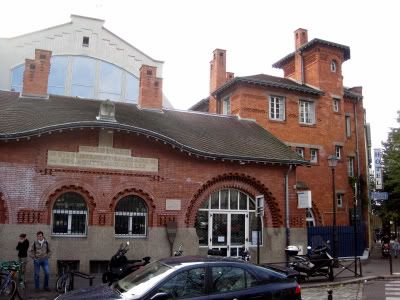 Graffiti.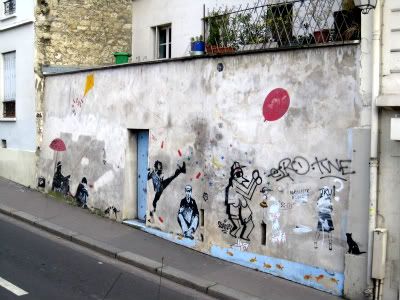 Me and Fig!



Miss.Tic. "Not enough is better than nothing" ..so wise.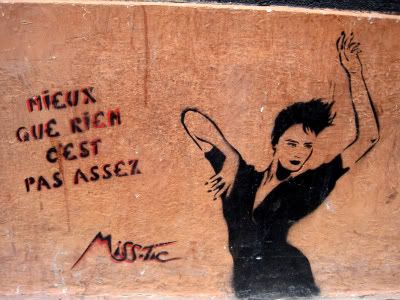 My fave.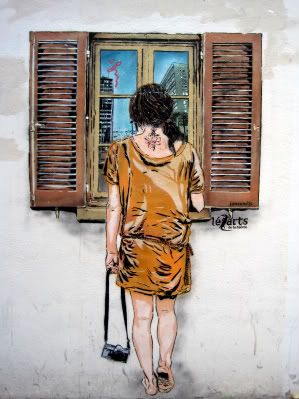 On Thursday night some of my friends threw a surprise get together at the Eiffel Tower for a girl's 21st birthday. It was kind of cold, but I am SO glad we went because a) it didn't end up raining at all (phew) and b) it involved fun people, free frozen cake, crazy pictures, and dancing to techno accordion music underneath the Tower's 200th anniversary light show.

The group.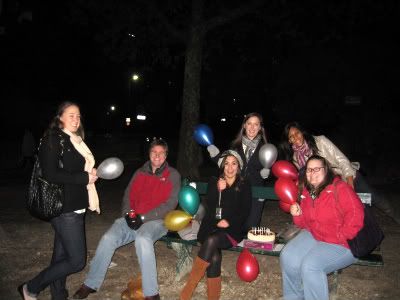 The birthday girl.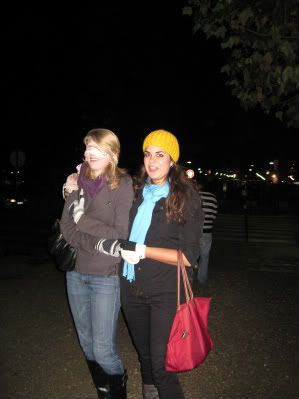 Barely-there cake.



LIGHTS!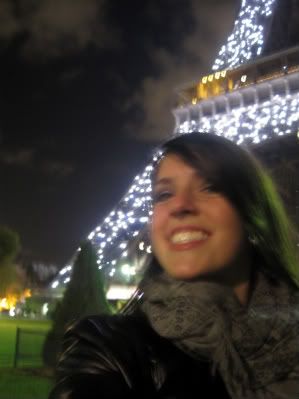 Rainbow Eiffel ;]]]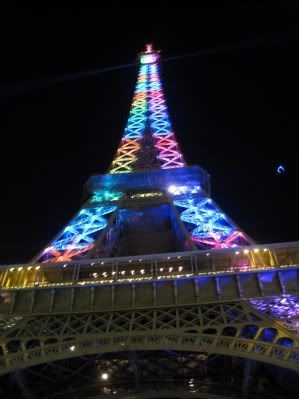 I have such a fun life here--I am so thankful, I'll just never get over it! Aaaand I'm going to Barcelona this week for break. Life is good.