Translation from French: Red Peacock
...as in
Red Peacock Designs
, with which I have simply fallen in love.
Designer Kristen Gosselin (based right here in Rockford!) uses quirky and ethereal odds and ends to create truly unique jewelry: vintage dominoes, typewriter keys, skeleton keys, pocket watches without innards, and Clue game pieces from the early 90s.
It just so happened that she was working a tent at an art fair right outside the restaurant I work at, and when she came in to buy a key lime bar, I couldn't help exclaiming over the peacock necklace she was wearing. "Thanks! It's a domino," she replied casually. "I made it myself. You want to buy it?"
[I love when the shopping comes to
me
.]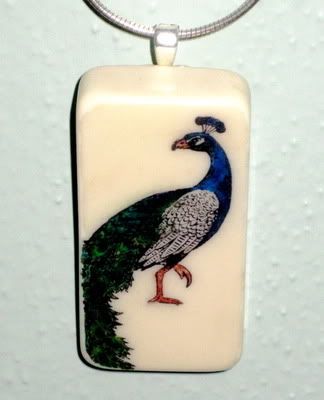 So naturally I went out to look at the rest of her wares during my break and came across all sorts of wonderful, dreamy treasures, the best of which are pictured below.
Kristen (the sweetheart) even hand-delivered this Ferris wheel vintage domino necklace to my work today after making it special for me. Now that is what I call service!
. . . . . . . . . . . . . . . . . . . . . . . . . . . .
Wooden domino inspiration
It instantly reminded me of
Carnivale
, so naturally I had to have it.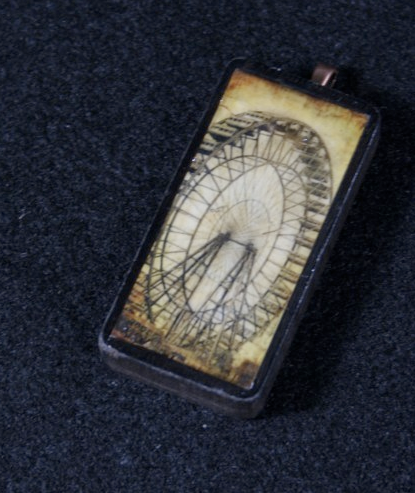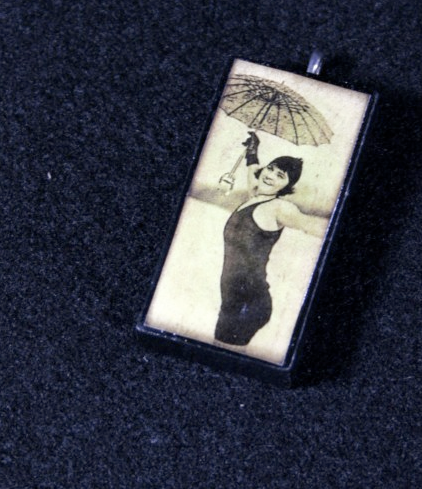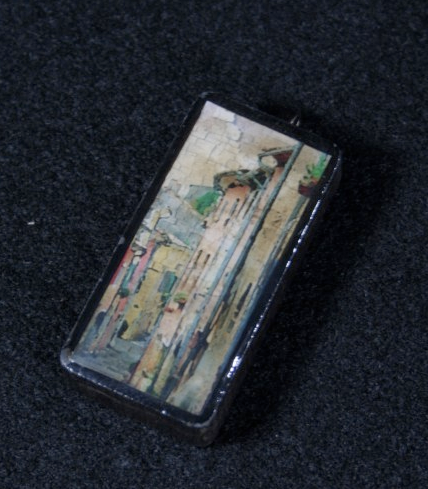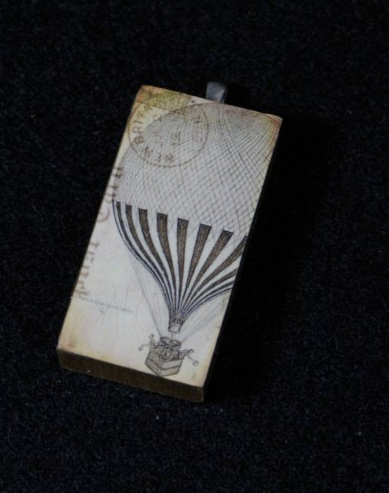 Typewriter key inspiration
, the first of which I snatched right up. I'm an English major, I love punctuation!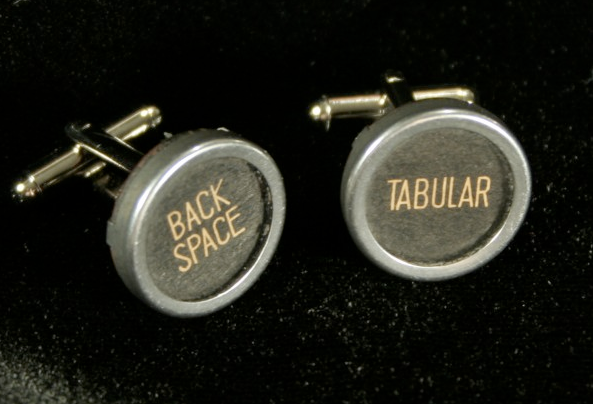 ;]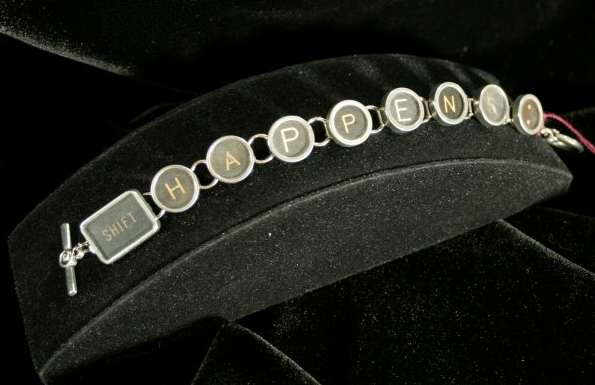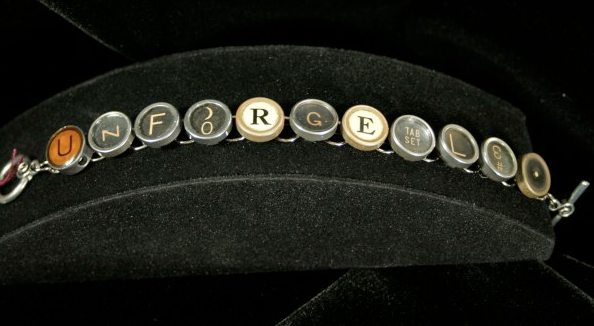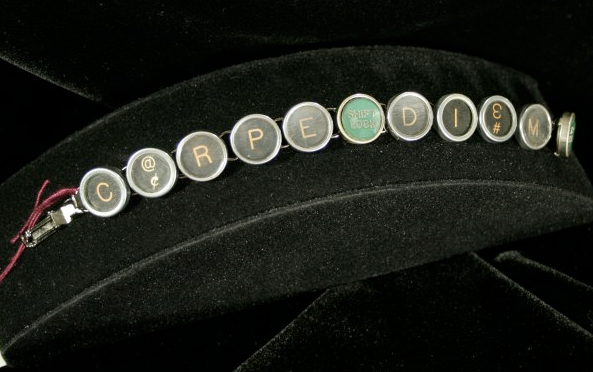 Skeleton key inspiration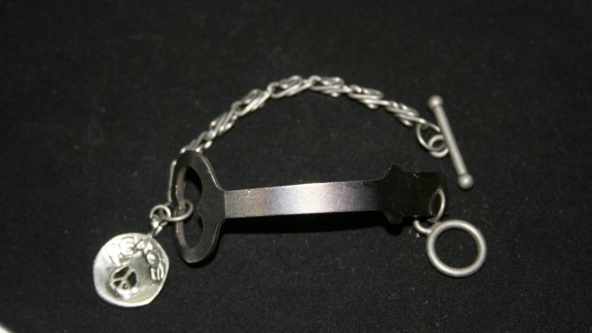 CLUE
"Miss Peacock in the Billiard Room with the rope."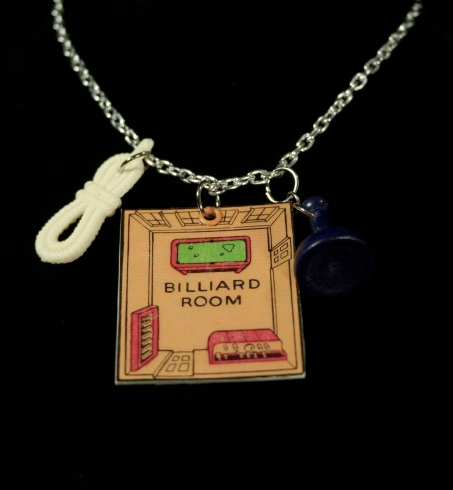 "Mrs. White in the Hall with the candlestick."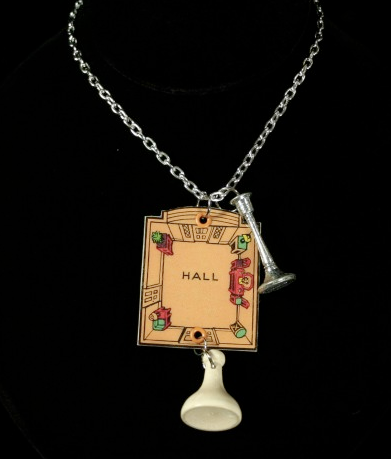 "Mrs. Peacock in the Dining Room with the knife."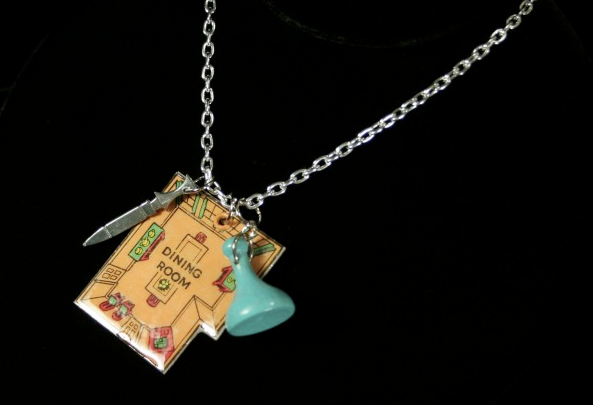 "Mr. Green in the Kitchen with the wrench."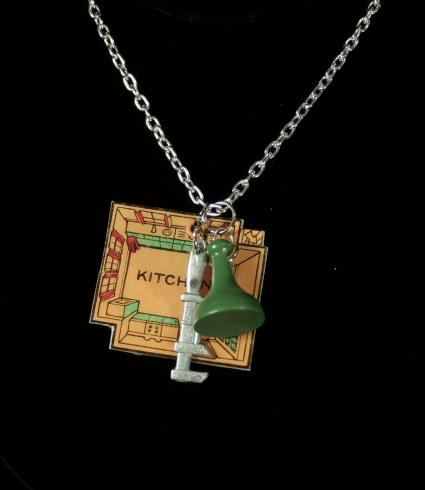 Pocket watch inspiration
Mrs. Peacock did it...again.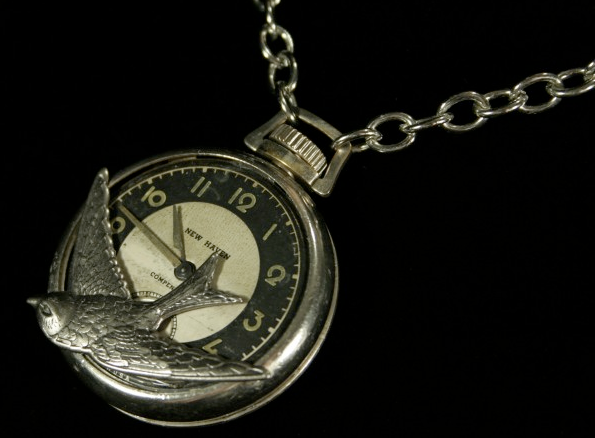 Melamine domino inspiration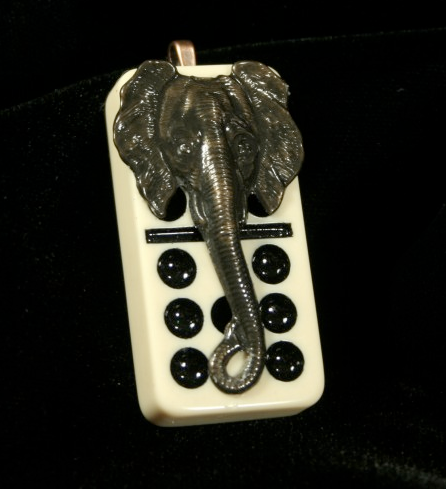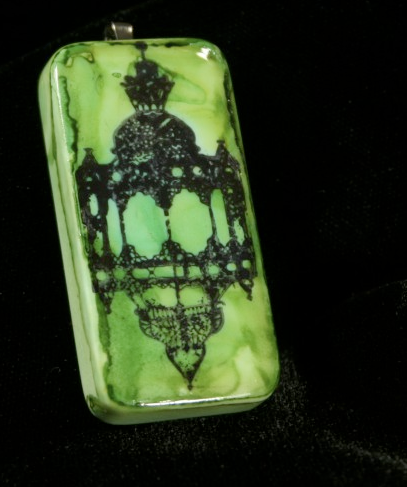 I'll end with a little nostalgia...
Go check out Kristen's stuff! You won't be disappointed.